This Is How Semi-Final Matches Will take place At 68th Senior National Kabaddi Championship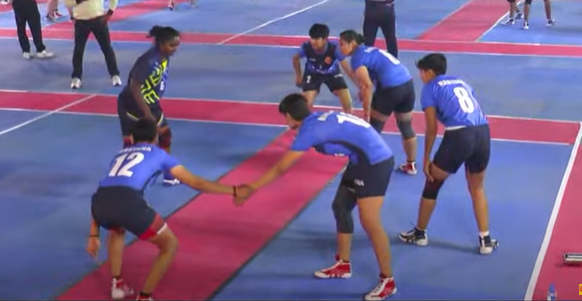 The Amateur Kabaddi Federation of India (AKFI) recognized and Haryana State Kabaddi Association organized 68th Senior National Kabaddi Championship Women has started from 10th March.
In the open stadium of Charkhi, Dadri, Haryana the tournament of 68th Women's Kabaddi Nationals is being held. The quarter-final matches were played on yesterday (12th March).
The four teams i.e. Indian Railways, Rajasthan, Himachal Pradesh & Haryana are the semi-finalists. Indian Railways will face the challenge of Rajasthan in the first semi-final.
Railways team entered the semi-finals by dominating Bihar (33-16). Rajasthan defeated Punjab (30-23). The second semi-final will be played between Himachal Pradesh & hosts Haryana.
In the much-anticipated match Himachal Pradesh cruised past Maharashtra (27-21) & Haryana crushed Tamilnadu (49-22) to the entered semi-finals.
The two winning semi-finalists teams will fight with each other & will play the final match.
Semi-Finals Schedule:
1) Indian Railways Vs Rajasthan
2) Himachal Pradesh Vs Haryana