This is Manpreet's Dream 7 team
This is Manpreet's Dream 7 team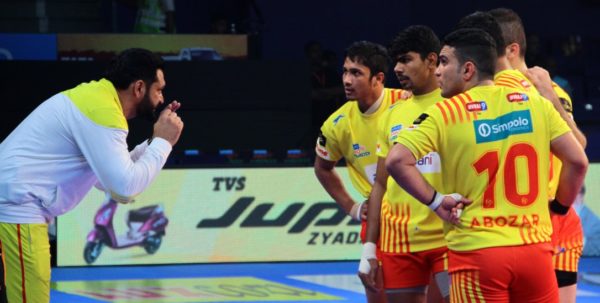 – Nachiket Dharankar
In the lockdown, each player is seen interacting with their fans in different ways using different options. The Pro Kabaddi League also hosts an event called Beyond the Mat on their Instagram account.
Fans ask many questions to their favourite player at this event. The most frequently asked question on this event is to mention your dream team. The players respond with the same enthusiasm.
Manpreet, who was the guest on this event this week, also shared his dream team. Manpreet, who is the coach of Gujarat Fortune Giants and has played for Patna Pirates for one season, has included 3 players from Gujarat and 2 players from Patna in his dream team.
Manpreet Dream Team
1. Rohit Gulia – Center
2. Sunil Kumar – Right cover
3. Parvesh Bhainswal – Left cover
4. Naveen Kumar – Raider
5. Pardeep Narwal – Raider
6. Sandeep Narwal – Right Corner
7. Surender Nada – Left Corner
Manpreet had won the PKL title for Patna in the third season.