This Kabaddi star has her friend to thank for being in Kabaddi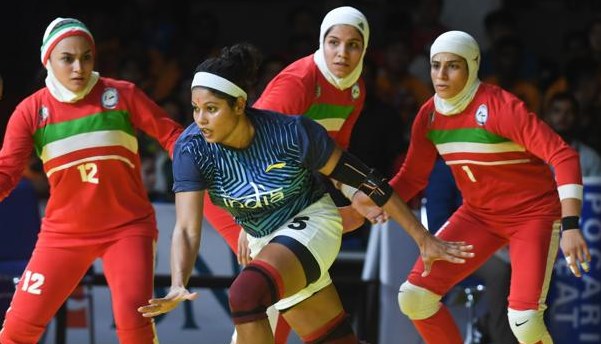 India's star kabaddi player Payel Chowdhury became a kabaddi player by accident. With father Kamal Chowdhury being a national level football player, uncle Krishnakumar Chowdhury being a member of the Indian football team, Payel chose a different path to become a kabaddi player. Payel herself unfolded the story recently in an Instagram live session hosted by a Kabaddi handle.
Speaking about this, Payel said,
"I was originally a runner. I used to compete in 100m, 200m, and high jump. During a kabaddi competition at school, a friend put my name on the team list. I had never played kabaddi before. But my friend convinced me saying, "Since you are a runner, you can manage to plate Kabaddi." When the matches actually started, I was given some training in kabaddi and for the first time in my life, I played kabaddi. The referee of this match loved my game. He invited me to play kabaddi at his club in Chandan Nagar. Once I started playing for his club there was no looking back."
Going forward, Payel earned a place in the Indian women's team. She won gold medals for India at the 2018 Asian Kabaddi Championships as well as the 2016 Asian Games. She won a silver medal from India at the 2018 Asian Games in Indonesia. Payel plays for Railways in domestic competitions. She had won a gold medal in the 67th Senior National Kabaddi Championship held this year.