This player has achieved what no one has ever managed so far…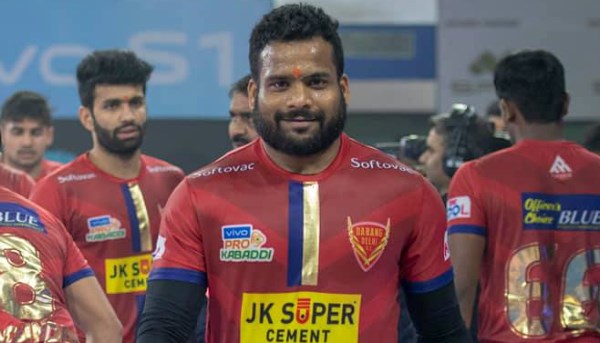 Seven seasons of Pro Kabaddi have passed to date. In these seven seasons, Patna Pirates have won three while Jaipur Pink Panthers, U Mumba, Bengaluru Bulls and Bengal Warriors have won one each. The Patna Pirates won the third, fourth and fifth seasons with a hat-trick. One thing comes to mind when you look at these championship statistics. Five of the 12 teams in Pro Kabaddi have won the title so far, while seven teams are still awaiting the title.
Out of all the players in pro kabaddi, one player has achieved a feat that no one had ever managed to achieve. This player is Vishal Mane from Maharashtra. Vishal Mane has played in the Pro Kabaddi League final a total of five times so far. He is the only player in the Pro Kabaddi League to do so. Despite playing five finals, Vishal has won only two of them.
Vishal played the first three seasons of Pro Kabaddi for U Mumba. In all three seasons, U Mumbai had reached the final. In the first season, they lost to Jaipur Pink Panthers. In the second season, they defeated the Bengaluru Bulls and in the third season, they lost to the Patna Pirates.
In the fifth season, Vishal played for Patna Pirates and won the title after beating Gujarat. Last year, in the seventh season of Pro Kabaddi, Vishal was a member of the Dabang Delhi team. Dabang Delhi reached the final but lost to Bengal Warriors.
Vishal is the only player to have played in the Pro Kabaddi League final five times and no one else has been able to do so. Now everyone will be watching how Vishal and his team performs in the upcoming eighth season of Pro Kabaddi.