Those who denied playing with him, had to solicit his advise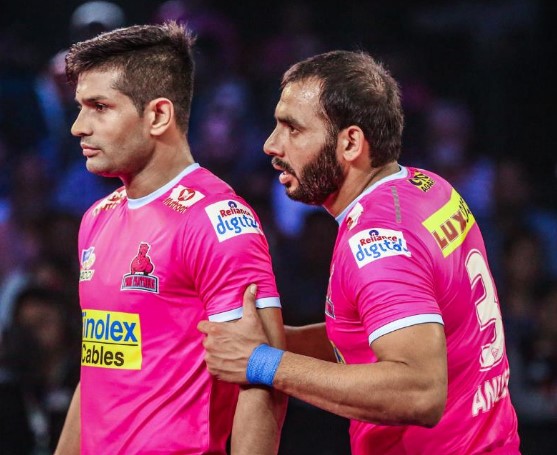 In the field of Kabaddi, it is difficult to find a person who does not know the name of Deepak Hooda. But there was a time when he played kabaddi and people laughed at him for it. In an interview to Candy magazine, Deepak gave a detailed account of this.
Deepak used to live in a small village called Chamaria in Rohtak district. Since he was in charge of the house, a friend suggested him to play for his kabaddi team. Deepak accepted the friend's offer, thinking that it would help the house a little. His day would start at 3 in the morning. He used to come home at 6:30 after practicing. He would then go to school to work as a teacher. After returning from school, he would spend some time in his farm and go back to playing kabaddi after finishing it. For two years, Deepak used to practice kabaddi even after dinner. It is difficult to find a place in Indian squad when one starts playing so late in his life. But Deepak was firm. There was a time when people used to laugh at Deepak saying that he was going crazy. Deepak, however, continued his practice.
To further improve his game, Deepak went to the nearby village of Rindhana and started training with Jagmal Singh Narwal. For that, he bought an old bike from his earnings. Jagmal Singh gave Deepak a chance to play in local competitions. Deepak's game became so clean that now his friends started being jealous of him. They did not allow him to play with them in the village. In such a situation, Deepak took over the grounds of a government school. He honed his skills by practicing alone on the field. Eventually there came a time when the same friends who had forbidden him to play with them came to consult Deepak.
Deepak's hard work soon paid off and he got a chance in the 2014 Senior National Kabaddi Championship. Haryana won the gold medal and Deepak came to the limelight. With Pro Kabaddi League starting in the same year, Deepak got the second highest bid of Rs 12.6 lakhs and what happened next is known to the world. Along with Pro Kabaddi, Deepak has won gold medals for India in the 2016 South Asian Games, 2016 World Cup, 2017 Asian Games, 2018 Dubai Masters, 2019 South Asian Games.