Top 5 Raiders Of PKL Season 8 Who Raided Well For Their Team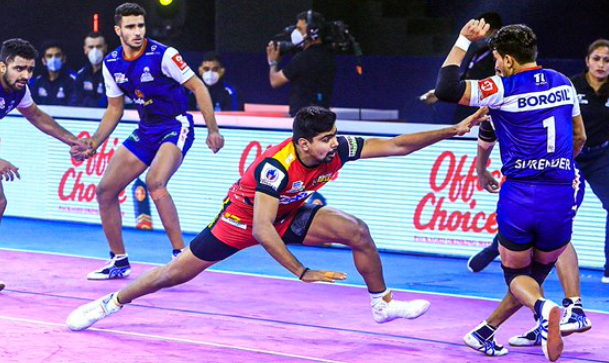 India's second most popular Pro Kabaddi League Season 8 has got a new winner to its trophy. On Friday (25th February) Dabang Delhi K.C. lifted PKL 8 trophy for the first time in their league history. Many players marked their successful PKL debut, many players gave their best performances. Let us take a look at the best raiders of this season.
Top Five Raiders of Pro Kabaddi League Season 8:
1) Pawan Kumar Sehrawat – Bengaluru Bulls
Bengaluru Bulls skipper Pawan Kumar Sehrawat won the 'Raider of the Tournament' award. 'High Flyer Pawan' was phenomenal for his team Bengaluru Bulls till the semi-finals. Pawan has 304 raid points to his name from 24 matches with 6 Super Raids & 18 Super 10 in season 8. He is the only player to cross '300 Raid Points' in this season.
2) Arjun Deshwal – Jaipur Pink Panthers
Even if inaugural champions Jaipur Pink Panthers did not qualified for the playoffs their raider Arjun Deshwal did not let down the expectations of his fans. Arjun gave a splendid performance & justified his price tag as a second most expensive B category player in PKL 8. He notched 267 raid points from 22 matches. He scored 16 Super 10's & 6 Super Raids.
3) Maninder Singh – Bengal Warriors
Bengal Warriors skipper Maninder was the top raider for his team. He was a lone warrior for them. He is a smart player & plays a very calculative game. He led Bengal's raiding attack throughout the season. Maninder has clinched 262 raid points from 22 matches. He has 16 Super 10's & 11 Super Raids to his name.
4) Naveen Kumar – Dabang Delhi K.C.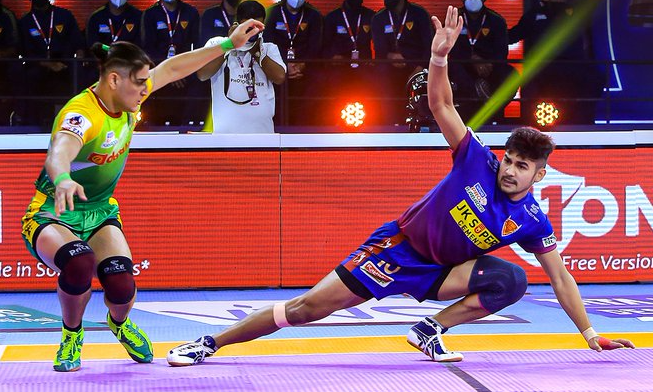 Naveen Kumar won the 'Most Valuable Player of the Tournament' award in this season. He played a major role in Delhi's trophy hunt as he was top raider for Delhi. Due to injury he had to miss 7 matches. But still he ended up being in the top raider's chart. He clinched 207 raid points from 17 matches He has 12 Super 10's & 3 Super Raids to his name
5) Surender Gill – UP Yoddha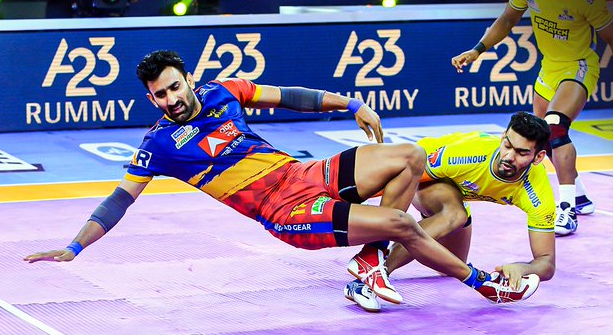 UP Yoddha top raider Surender Gill had an amazing tournament as far as his own performance is concerned. His took his team's raiding department responsibility on his shoulders. UP Yoddha qualified for the playoffs. He has scored 189 raid points from 23 matches. He has 7 Super Raids and 8 Super 10'& 7 Super Raids.