U Mumba Register A Victory Over Tamil Thalaivas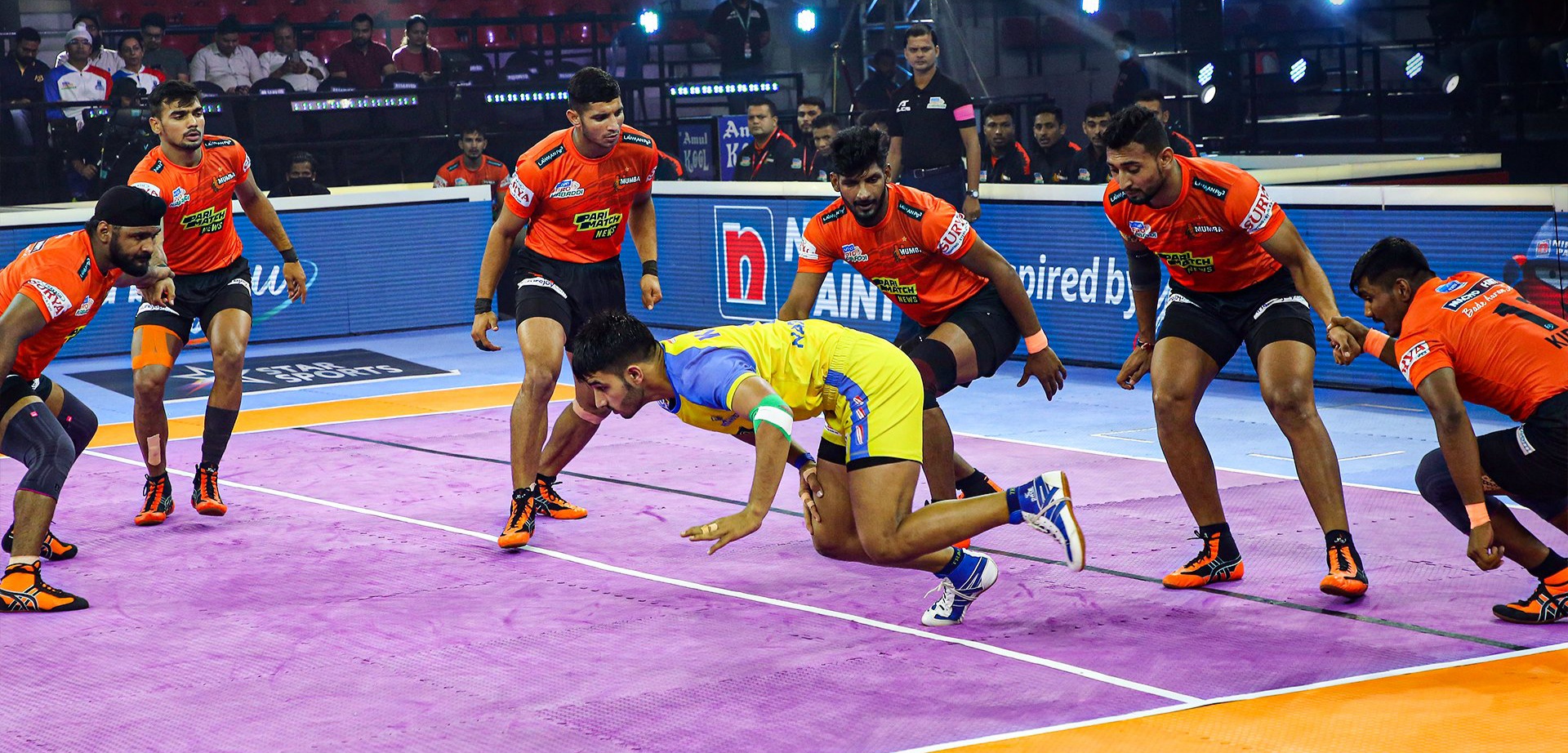 Vivo Pro Kabaddi League Season nine is currently ongoing in Bengaluru. Tonight in the nineth edition, U Mumba beat Tamil Thalaivas 39-32.
Both the teams gave tough fight to each other from the very start of the game. As a result the half time score was equal to 15-15 to both teams.
In the starting minutes of second half, U Mumba inflicted an all-out on Tamil Thalaivas. After that they got Tamil all-out for another time.
U Mumba was leading the game 31-22. After the that Tamil had no chance to comeback in the game. Mumba won the game.
U Mumba raider Guman Singh picked up a super 10 with 12 raid points. Ashish picked up 1 tackle point & 9 raid points. Jai Bhagwan scored 1 tackle & 7 raid points. Rinku took 3 tackle points.
Tamil Thalaivas raider Narender scored a super 10 with massive 15 raid points. But his team could not win the match. Also Sagar had 4 tackle points.
Top Raider: Narender – Tamil Thalaivas – 15 Raid Points
Top Defender: Rinku – U Mumba – 3 Tackle Points