Unbelievable! Ajay Thakur had run away from home at the age of 10 to play Kabaddi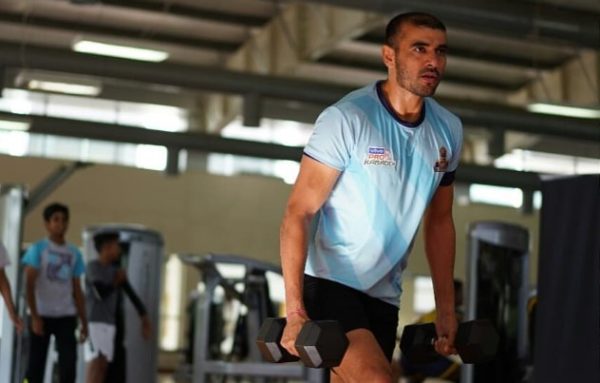 Every player goes to great lengths to gain recognition in any sport. For this, the players often face many difficulties such as opposition from the family, sometimes not getting the opportunity, or not having enough facilities for the game. Former Indian Kabaddi captain Ajay Thakur has also worked hard to play kabaddi. He recently revealed that he ran away from home to play kabaddi at the age of 10 during the 'Beyond the Mat' program organized by the Pro Kabaddi League.
The Pro Kabaddi League's 'Beyond the Mat' has so far attracted a large number of players. The second season of this program started on October 4. Ajay Thakur appeared in the first part of the second season of 'Beyond the Mat'.
He chatted on a number of topics during the event, which was streamed live from the Instagram handle of the Pro Kabaddi League. He said he went to school when he was 10 years old and ran away to play kabaddi in the 32 kg weight class. Everyone in the family was very worried at that time. But he returned after 3-4 days and showed the family the prizes he had received. Seeing that, the family breathed a sigh of relief. Ajay's mother was very happy to see the prizes.
Ajay also said that his mother was a teacher in a private school. The father was a kabaddi player and a wrestler.
Ajay has had great success in Kabaddi so far. He has also led the Indian team. He was part of the Indian team that won the 2014 Asian Games and the Indian team that won the 2016 World Cup. He has also been honoured with Arjuna Award and Padma Shri Award. He is the first kabaddi player to receive the Padma Shri award.