Usha Rani's inspirational story instils immense pride and exudes confidence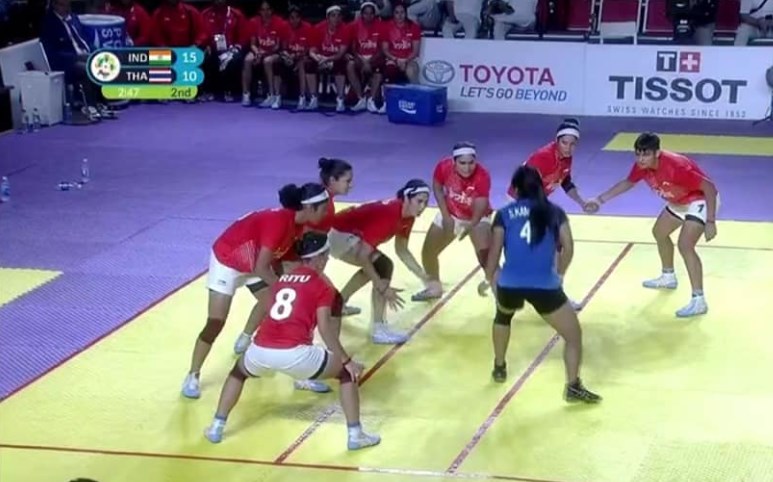 Indian Women's Kabaddi team failed to retain their title and so got to satisfy with a Silver medal. There was one member of that team who fought many obstacles in her life before she made it to such a grand stage. She has now become an Asian Games Silver Medalist.
Usha Rani, 30 years old, is currently working as a Police Constable with the Doddaballapur police station at Karnataka. Usha Rani was the second daughter of the five children to her parents Puttamma and Narrasimahiah.
She and her sisters use to play Kabaddi since their childhood. Usha Rani's mother Puttamma and her daughters were spending around six hours a day to string flowers in their tiny home at Yeshwantpur. They would get 5kg of Jasmine flowers and after stringing them would earn Rs 10 per kg. In between this, all the time they were used to talk about Kabaddi.
Once a young Usha wanted to go to the tryouts at Vidyapeetha for the sub-junior selections. She asked her mother for Rs 10 to take a bus from Yeshwantpur. Her mother borrowed the money and gave her. She got selected and since then she has never looked back.
Usha has been playing Kabaddi at state, national and international levels. Her diet consists of Ragi mudde and chapati to stay energetic from 6 in the morning to 11.30 at night. Usha and her siblings were trained at the Shree Matha Kabaddi Sports Club for Women.
"I am so proud of her; she is the only one to be selected from South India in the kabaddi team. We never felt that only boys should play the game. We would tell people to encourage their daughters and that they would bring name and fame. After my daughters started winning medals, parents from our locality began to encourage their daughters to play Kabaddi," Puttamma, Usha'mother said in an interview with The New Indian Express.
After arriving at Delhi, Usha Rani spoke to media. "There was a time when only cricket was seen as a national game. Now things have changed. I am glad there is equal attention for all the games including Kabaddi. Hard work will take us to great heights. I am thankful to my department and proud to be part of Karnataka police," said Usha Rani.
Usha Rani's hard work has definitely paid off. She is such an inspiration to everyone. Especially to the girls who dream want to make their career in Kabaddi and represent their country some day or the other.