Want to block like Manjeet? Do these things…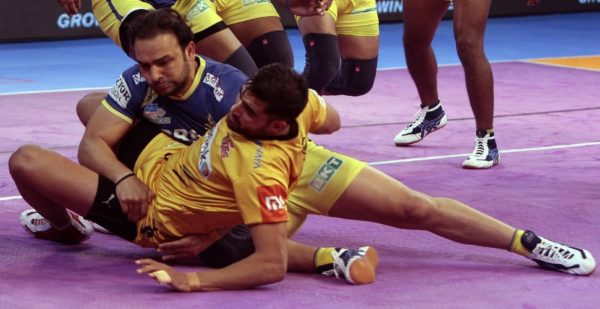 Kabaddi tournaments, like other sports, have been postponed for the past several months. Therefore, during this period, Pro Kabaddi started a program called 'Beyond the Mat'. So far, many players have graced the event with their presence. All-rounder Manjeet Chillar was present in the second session of the program on Sunday (October 11).
During the event, which was broadcasted live from the Instagram handle of the Pro Kabaddi League, Manjeet commented on many aspects of Kabaddi. He also explained how he managed to learn the technique of block. He described this saying,
" I practise the block technique at least 500 times. That makes me ready for any situation that may arise in the match. The more you practice, the more you succeed."
Manjeet also shared his views on his all-round performance. He was asked during the event how he could do both raiding and defending. He said, "When I'm at home, I practice for 2-3 hours. During this practice, I do at least 60-70 raids. So I am ready to make 3-4 raids in the match. I raid a lot when I practice. Kabaddi has very few all-rounders. This gives me a chance to do both."
Manjeet has represented 4 teams in Pro Kabaddi so far and has played 108 matches. He has scored a total of 563 points. Manjeet holds the record for most 339 tackle points and 324 successful tackles in Pro Kabaddi.