Watch KBD Juniors Patna Leg finals on 8th August exclusively on Star Sports Network
Patna, 06th August 2019: The stage is set for KBD Juniors Season 3 city finals, Patna with young guns from the city compete to move one step towards the grand finale of the tournament. Testing the strength and passion for Kabaddi, KBD Juniors keeps the spirit alive in the upcoming generation, exploring new horizons each year. The tremendous display of competition among the schools of Patna, was an enthralling experience for in-stadia audience.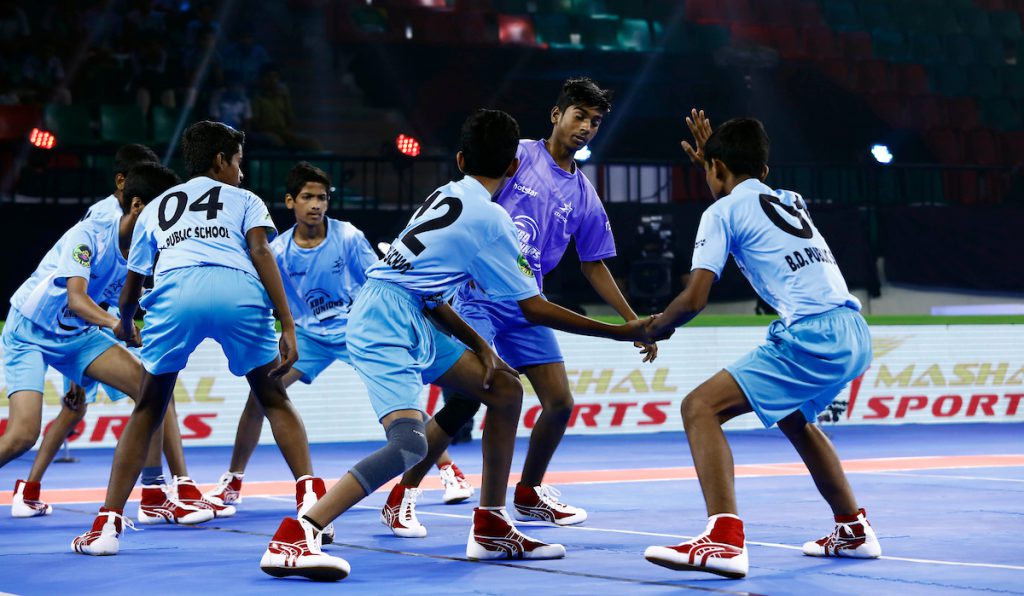 The Patna leg had 8 schools compete in the league stage who battled it out and made their spot in the finals which will be telecast on 8th August 2019 exclusively on Star Sports Network at 8.30PM. The final schools who made it to the league stage include Lauriston Valley School, Foundation Academy, Loyala High School, Mount Litera Zee School, Shemford Futuristic School, Millenium World School, B.D. Public School and Open Minds – A Birla School.  
The final match will be between Lauriston Valley School vs Mount Litera Zee School which will be an edge-of-the seat entertainer. Watch these talented young Kabaddi players; the future of the toughest sport on 8th August at 8.30PM exclusively on Star Sports Network right after the VIVO Pro Kabaddi League Telugu Titans vs Bengaluru Bulls clash at 7.30PM.