When a Kabaddi Legend makes a fan's birthday extra special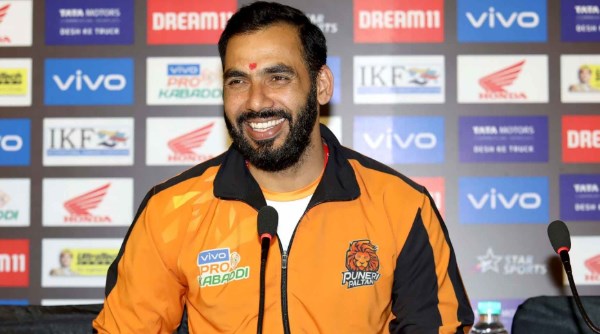 Players and their fans can be seen everywhere. Often there seems to be a discussion of to what extent fans can go for their favourite player. For a visit to your favourite player, for a conversation with him, the fans seem ready to do whatever they can. Fans are seen wishing their favourite player a happy birthday in a variety of ways. Today, however, something different happened.
Former India Kabaddi captain Anup Kumar wished his fan Yogita Walawalkar a happy birthday. Anupam posted on Instagram and wished Yogita. Yogita's name is not new to Anup's fans. Yogita herself is a big fan of Anup's game, especially as a captain.
Yogita herself was a kabaddi player. Even though she is no longer playing kabaddi, she keeps an eye on all the happenings of kabaddi. She had watched the final match of the first season of the Pro Kabaddi League. Since then, she has become a big fan of Anup. She had travelled to Malvan-Mumbai-Pune two years ago to meet Anup. With all the money spent on the trip, Yogita was disappointed that she would no longer be able to watch Anup's game. However, Anupam had given her special permission to watch the match as he did not want to upset his fans who were doing so much for him. Yogita was talking to Khel Kabaddi on her birthday.
During the meeting with Anup, Yogita had given her book of poems as a gift to him. To date, Yogita has written over 251 poems on Anup. Two days before Yogita and Anup met, Anup had celebrated his birthday. But Anup once again celebrated his birthday by cutting a cake with his top fan. Yogita calls herself Anupian, a word used by Anup fans for themselves. She has more than 28,000 followers on Instagram.