When Kabaddi player Sonali becomes a cricketer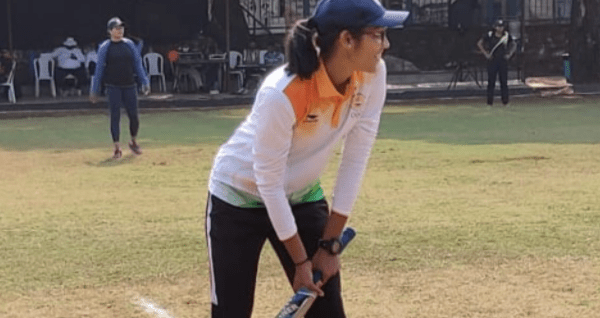 Sonali Shingte is known as one of the leading kabaddi players of India and Indian Railways. But now Sonali has caught everyone's attention with her performance in cricket.
The occasion was a local cricket tournament. Sonali did very well for her team in the DRM Cup. In this match, Sonali's team was was given a target of 64 runs. Sonali scored an unbeaten 39 to lead the team to victory in just six overs. She was awarded the Man of the Match award for her performance. Looking at Sonali's stance while batting, it seemed that she is a seasoned cricketer.
Sonali had won a gold medal for India in the 2019 South Asian Games. She has been honored with Shiv Chhatrapati Award by the Government of Maharashtra. She was instrumental in helping Railways win gold medals in the 66th and 67th National Championships.