Who is Arjun Deshwal, the most expensive Category B Player in this season's auction?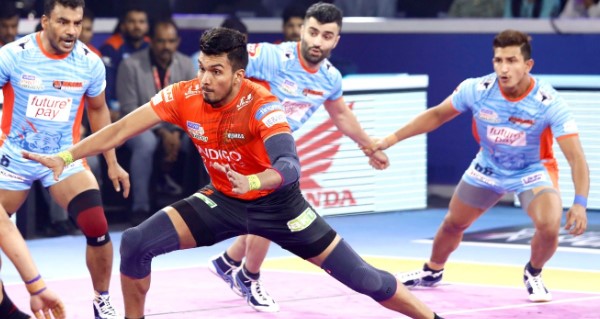 – Ambarish Upadhyay
Arjun Deshwal was born on 7th July 1998 in a village at Muzaffarnagar (Uttar Pradesh). He was not a kabaddi player from starting, he used to play cricket with the village boys in his childhood.
His interest in kabaddi developed when he observed that the boys who used to play kabaddi were also awarded by prize but the cricket players were not.
He started playing kabaddi at the age of 14, he used to practice kabaddi with the local boys in village ground.
In year 2015-2016, he participated in district level school games, where he also won prizes for his raiding.
By his Raiding Brilliance he got opportunity to play in the 2017 Senior Nationals from Uttar Pradesh team & he also represented Uttarakhand in 2019 Senior Nationals.
Arjun Deshwal joined Roorkee Army Kabaddi Team & also participated with the team in several tournaments.
Arjun Deshwal's dream of playing in Vivo Pro Kabaddi turned into reality when he got picked by U Mumba in PKL SEASON 6 but he did not got much chances to showcase his skills.
PKL SEASON 7 was a tremendous season for Arjun as he impressed everyone by scoring 106 raid points in just 19 PKL matches.
"Hardwork Pays Off" we heard this quote and the hardwork paid Arjun very well, PKL SEASON 8 player auction was a turning point to Arjun's career when he got picked by JAIPUR PINKPANTHERS at a huge price of 96 lakhs. Arjun was the third highest sold player in the auction after Pardeep Narwal (1.65 Crore rupees) & Siddharth Desai (1.30 Crore rupees).
He will get a lot to learn under the guidance of the veterans of the game Deepak Niwas Hooda & Dharamaraj Cheralathan. He will be the player to watch out for in PKL SEASON 8 as he will be also having the burden of price tag.