Who led PKL7 in High5s? Detailed analysis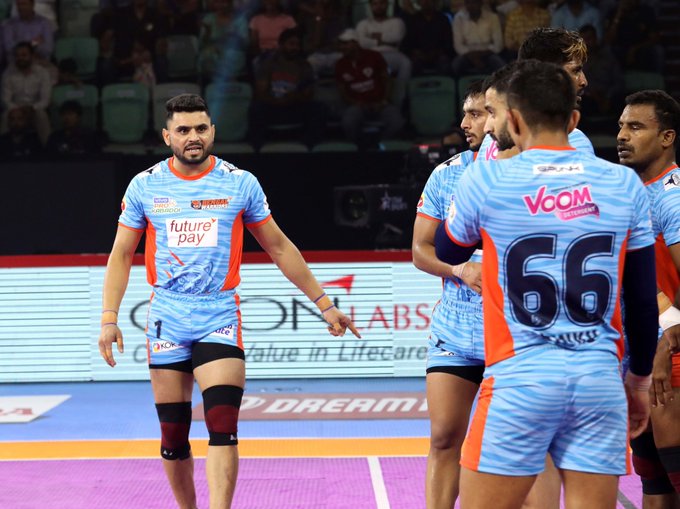 Saiprasad Kagne
As we all know, PKL 8 Auction was held in August. Now we all are waiting to witness the power-packed action from the mat which begins from Dec 22. After the long period of 2 years, finally PKL has come back. It is expected that the viewers engagement will see an exponential increase as compared to last season. In this article, we will have a look at previous season's top performers in terms of Super 10s and High 5s.
Analysis of Most Super 10s Performers
Top raiders with most Super 10s in last season is displayed in the above chart along with Matches played, Super 10s and Do or Die raid points as prime measures. With reference to this chart, we can conclude that Naveen Kumar (22), Pawan Sehrawat (18) and Pardeep Narwal (15) were the top three players in terms of most Super10s. As they all got opportunity to play in the playoffs, they naturally performed better than their respective counterparts. Vikas Kandola (11), Siddharth Desai (10), Maninder Singh (10) and Abhishek Singh (10) were the few remarkable performers in the last season too. Some big names like Ajay Thakur (1), Monu Goyat (2) and Rohit Kumar (3) had poor outing in terms of Super 10s scored.
Analysis of Most High 5s Performers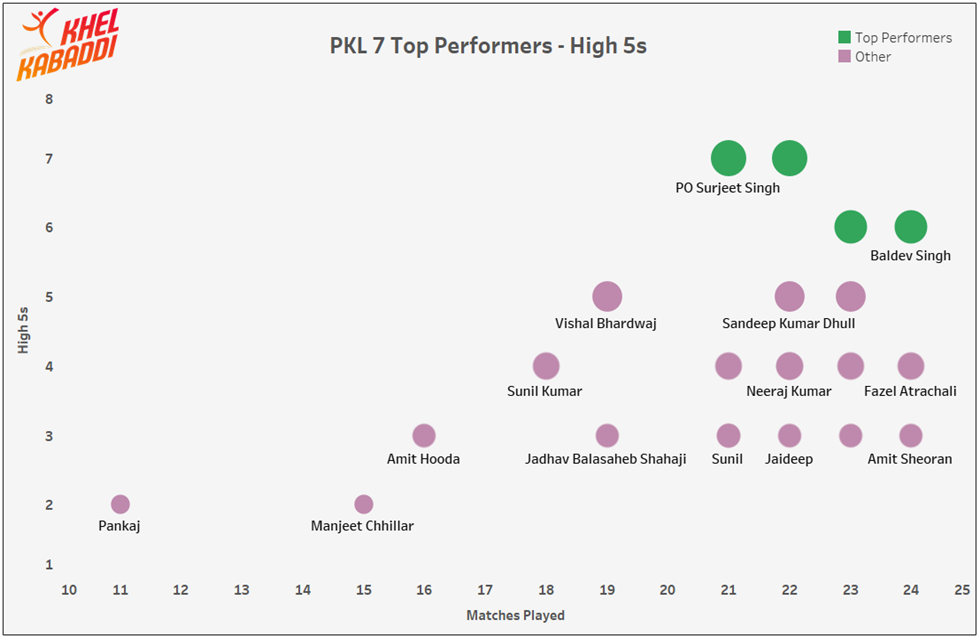 High 5s is the measure used to calculate the performance of defenders which is associated with their every 5 points scored in the game. Using this parameter, top defenders with most High 5s in last season can be seen in the above chart along with Matches played. According to the chart, we can conclude that Surjeet Singh (7), Sumit (7), Nitesh Kumar (6) and Baldev Singh (6) were the top players last season. Vishal Bhardwaj (5), Sandeep Dhull (5) and Saurabh Nandal (5) were some of the noticeable performers as well. Players such as Manjeet Chillar (2), Sandeep Narwal (2) and Surinder Singh (2) were below par according to their quality of play.