Why these players are top Iranian players in PKL?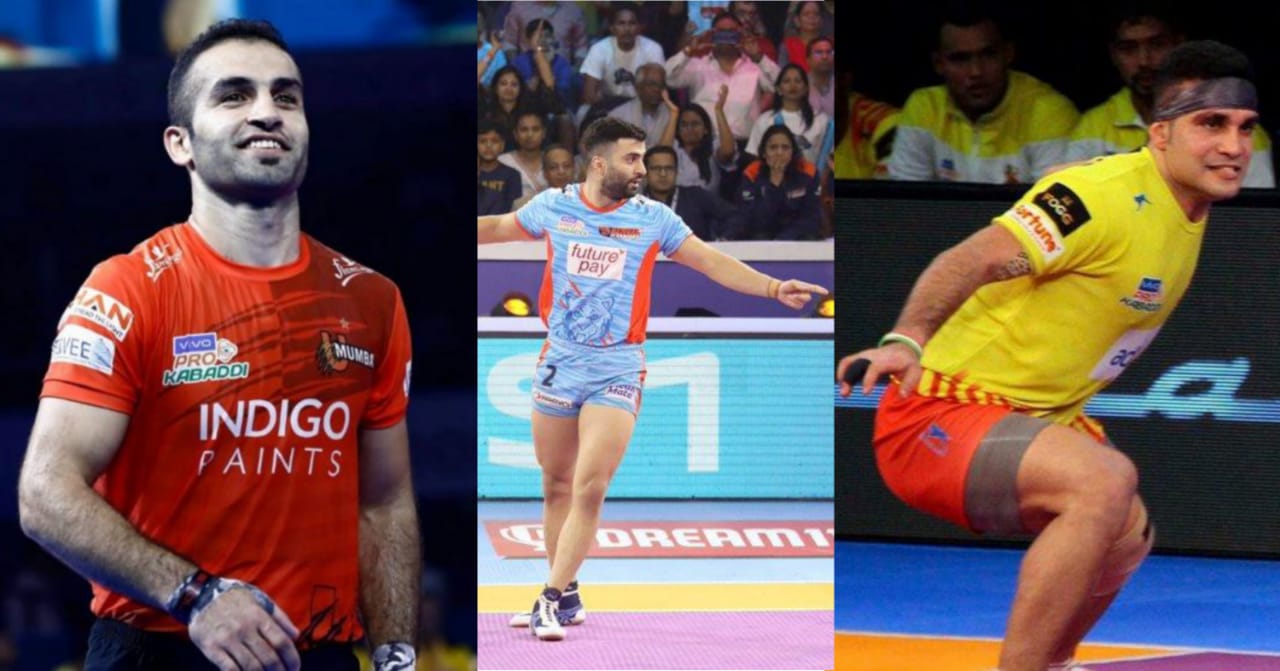 Vivo Pro Kabaddi League season eight is all set go on the floors from 22nd December. Due to covid pandemic the league was delayed by a year. Amid the pandemic league will commence at single venue i.e. Bengaluru with taking all the precautions.
Over the seasons Pro Kabaddi has seen many players shining in the league. Some of the new talent has been discovered there. While the league was fully dominated by Indian players in the initial stage, season by season Iranian players have stepped up and have been raising their game.
Meraj Sheikh, Fazel Atrachali, Hadi Oshtrok, Abolfazl Maghsoudlou, Farhad Rahimi, Hadi Tajik, Mohsen Maghsodlou, Mohammad Nabibaksh are some of the examples.
Here are the top Iranian players in PKL:
1) Fazel Atrachali –
One of the most successful defender of PKL, Fazel Atrachali is the only player to get bid of 1 crore in PKL history. In season 6 he re-joined U Mumba after playing for Patna Pirates (PKL 4) and Gujarat Giants (PKL 5).
Known as 'Sultan' Fazal did not get chance frequently to play for Mumba in season 2. But in next season he became regular member of the starting seven. While playing for Patna Pirates he won the title for them and played crucial role in reaching final with Gujarat Giants. Under the captaincy of Fazel, U Mumba reached knockout stage.
As an individual player Iran Kabaddi team captain Fazel is the player any team can rely on. He can turn the match with his heroics. Fazel has 317 points in 103 matches. He is the first foreign defender to score 300 tackle points in the league. He has won the best defender award twice (PKL 4 and 7).
Unike previous seasons, Mumba will be more dependent on him In PKL 8. Because looking at their team combination it will take time to set up balance. Also, he might lead U Mumba once again. So only time will tell how he bears additional pressure.
2) Abozar Mohajemighani –
Iranian powerhouse Abozar is known for his double thigh and ankle holds. He made his PKL debut in season 5 with Gujarat Giants. Gujarat was runner up in the season. His combination with his countrymate Fazel was one of the key factors behind Gujarat's success in PKL 5. The duo was deadly for opponent raiders.
In PKL 6 Abozar became a part of Telugu Titans team. He played two consecutive seasons for them. But his performance was not so great which he was known for. This might be one of the reasons why Telugu Titans released him ahead of the auctions.
Till now he has scored 65, 56, 39 tackle points in PKL season 5, 6 and 7 respectively. Talking about his statistics, we can see a decrease in the numbers with each season. But Abozar has an ability to take points at crucial moments due to which he is counted as one of the best Iranian players in PKL.
Defending champions Bengal Warriors bought him for 30.5 lakhs in the auctions. With having Rinku, Amit, and his Iranian mate Esmaeil in the team Abozar will be looking forward to set a balancing combination with them.
3) Mohammad Esmaeil Nabibaksh –
Iranian star Esmaeil Nabibakhsh had a memorable PKL debut with Bengal Warriors in last season. He scored 92 raid points and 30 tackle points in 23 matches. Due to his all-round performance he became reliable player for Bengal Warriors.
His impressive game in the final match was one of the reasons Bengal managed to lift the trophy. When their captain was injured Esmaeil step up and lead his team to the victory. He also got huge support from Jeeva Kumar, Ravindra Kumawat and Sukesh Hegde in clinching the title.
For the upcoming season of PKL, Warriors have retained him which shows they have faith in him. They must be expecting him to repeat his performance in order to defend the title.