Another Kabaddi tournament in Maharashtra postponed due to corona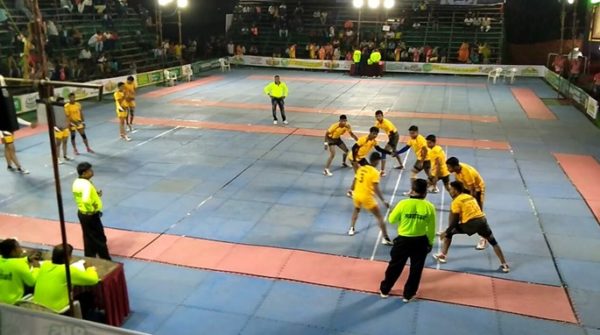 The Maharashtra state junior level state kabaddi championship which was planned to be held between 5-8 March 2021, has now been postponed. Due to the increasing prevalence of corona in the state of Maharashtra, the government has also tightened restrictions and announced a night curfew. Therefore, this tournament cannot be held during this period.
However, due to the announcement of the national level tournament, it has been decided to conduct the field selection test without holding the tournament in strict compliance with the rules of the government. This decision was taken at the online meeting of the Maharashtra State Kabaddi Association on February 25, 2021. The selected players of all the affiliated District Associations will be called for this field selection test and the team of Maharashtra's Junior group will be selected from them. Both the selected teams will represent Maharashtra in the national tournament to be held in Telangana from 22 to 25 March 2021.The place and date for this selection test will be fixed and the affiliated district associations will be informed soon. If the national tournament is postponed due to Corona, the organization intends to hold the tournament in anticipation of the situation in Maharashtra. The program of tournaments for senior and sub-junior groups in Maharashtra has also been announced. However, a decision will be taken soon after considering the situation in Maharashtra, said Aswad Patil, General Secretary, Maharashtra State Kabaddi Association.