Dabang Delhi K.C. finished at the top position of season 7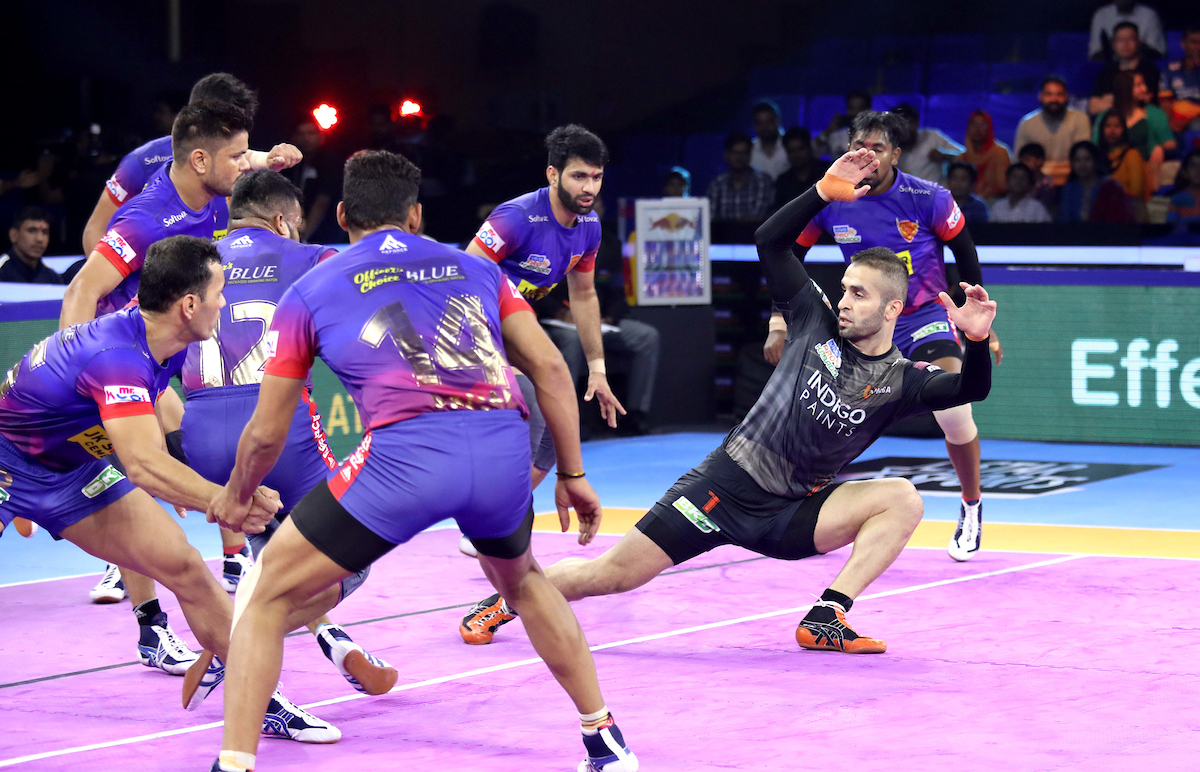 Greater Noida: Dabang Delhi K.C. finished at the pole position of VIVO Pro Kabaddi League as they played an enthralling 37-37 draw with U Mumba at the Shaheed Vijay Singh Pathik Sports Complex in Greater Noida. The match was a game of two halves with the host dominating the proceedings in the first one and U Mumba getting the better in the second half.
Dabang Delhi K.C. began the game on the front foot as Anil Kumar tackled Abhishek Singh and Chandran Ranjit successfully raided Rohit Balyan in the starting exchanges of the contest.
Naveen Kumar's two-point raid in one effort kept Dabang Delhi surging ahead. His solo-point raids on Fazel Atrachali, Sandeep Narwal, and Surinder Singh thereafter and a resolute defence soon inflicted an All-Out as the scoreline read 13-6 in the opening ten minutes of the game.
Naveen Express didn't halt at any stops as he galloped to pick up five raid points in his next six raids for the scoreline to read 24-13 in Dabang Delhi K.C.'s favour at halftime.
U Mumba got All-Out as soon as the second half began when Naveen Kumar completed his 20th Super 10, the most by any player in a single season. But, Dabang Delhi K.C. lost the plot thereafter.
Once Naveen got raided out, U Mumba's defence grew in confidence and Abhishek Singh trimmed the manpower with his solo point raids in the other end to inflict an All-Out on Dabang Delhi K.C to bring the scoreline to 29-22.
U Mumba's defence kept their cool to bring Dabang Delhi K.C. in a Do-or-Die situation where Naveen Kumar ultimately succumbed. Arjun Deshwal took the mantle in the raiding department and Fazel Atrachali led the proceedings from behind as U Mumba inflicted another All-Out to narrow down the gap to two points.
A combination tackle on Meraj Sheykh finally levelled the scoreline with three-and-a-half minutes left in the contest. Dabang Delhi K.C. were leading by a point in the final raid of the game but an unsuccessful dash by Ravinder Pahal on Abhishek Singh tied the contest.