DO IT Sports launches DABANG DELHI PANGA, an Inter-Zonal Kabaddi Championship in Delhi-NCR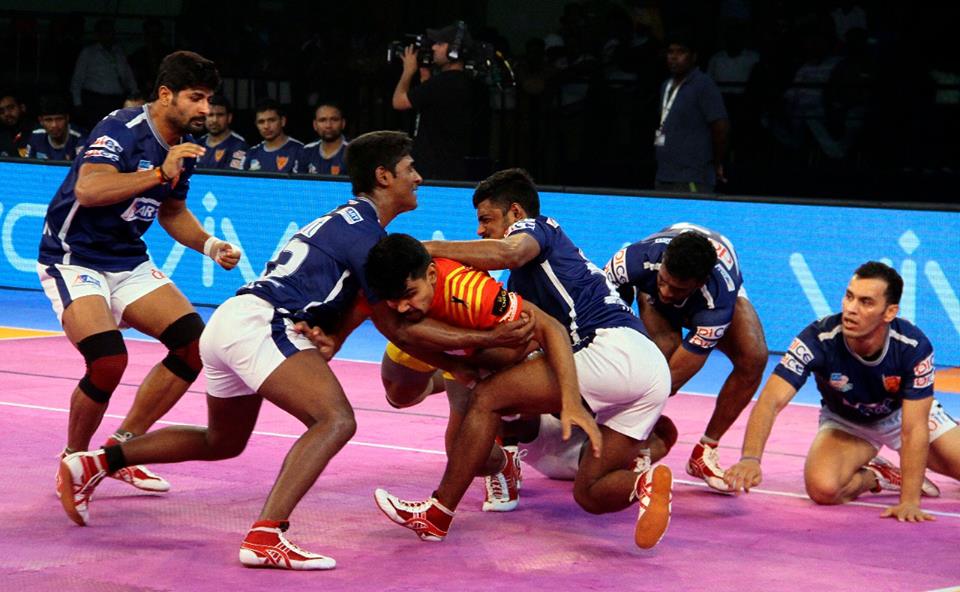 Delhi, 27 June, 2018: Dabang Delhi Kabaddi Club (DDKC), backed by DO IT Sports Management, today announced the launch of 'Dabang Delhi Panga', an amateur club level Kabaddi championship in North India region. The tournament will witness over 60 teams competing for the title, all hailing from Delhi-NCR (Gurugram, Delhi and Noida).
Vivo Pro Kabaddi's Delhi-based franchise, Dabang Delhi Kabaddi Club was among the top 4 teams in Season 6 of the Pro Kabaddi League. In a bid to further the sport of Kabaddi in Delhi-NCR region, Dabang Delhi has launched a new amateur club level Kabaddi championship, namely 'Dabang Delhi Panga' as an ongoing initiative. This event will be the largest amateur club level Kabaddi tournament in North India, in terms of participation and prize money.
The tournament will feature a match environment similar to PKL with international standard indoor mats, stadium lighting, live broadcasting, commentary and a professionally managed sports environment. The winning team will also gain the opportunity to train with the Dabang Delhi KC team, before the 7th season of Vivo Pro Kabaddi League kicks off in July.
Commenting on the launch, Mrs. Radha Kapoor Khanna, Founder and Executive Director of DO IT Sports Management said, "Kabaddi is a sport that has changed the lives of many an Indian player. It is heartening to see our players achieve fame and recognition for their craft. We want to create a platform for amateur players which helps them to nurture their skills as well as engage with our professional players to seek their expertise. We are confident that Dabang Delhi Panga will emerge as a highly rewarding platform for emerging players from Delhi-NCR to showcase their talent and potential."
DO IT Sports Management is concentrating its efforts towards elevating the kabaddi ecosystem, in Delhi and its adjoining areas. The franchise has been successful in organising grassroots program last year with Dabang Delhi Inter-School Kabaddi Championship – India's biggest private school kabaddi tournament in Dehradun. The franchise also organised an inter-zonal Kabaddi tournament in Delhi called 'Red Bull Tashan', in association with Red Bull last year.
"We received a great response for the various local tournaments that we organised last year. Taking this further, we are thrilled to launch our new initiative Dabang Delhi Panga this year. Panga presents us with a great opportunity to scout young talent and get them to be a part of this rewarding platform and by extension, the DDKC family." said Mr. Sumeet Yadav, Group CEO, DO IT (Sports, Retail & Family Entertainment).
Prestigious clubs like Mohit Narwal Academy, Yuva Khel Samiti, Palam Village and Major HR Dhankad Kabaddi Academy among others will be participating in this tournament starting between 27-30 June, which will be held at BML Munjal University in Gurugram. Apart from contesting for the Championship over three action-packed days, the participating clubs will get a chance to engage with the coach and the players from Dabang Delhi K.C.