Gujarat team for Junior National announced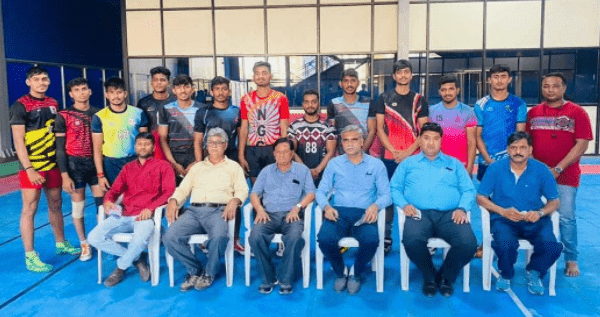 Gujarat team has been announced for the 47th Junior National Kabaddi Championship starting from March 22 at Suryapet, Telangana. Mitesh Prajapati has been appointed as the captain of this team.
Mitesh's team will be like this for this tournament.
1. Mitesh Prajapati – Captain
2. Jigar Chauhan
3. Yash Gajjar
4. Siddharth Gohil
5. Sandeep Gurjar
6. Mohit Bharwad
7. Digvijay Chaudhary
8. Mayur Parmar
9. Atul Mori
10. Sundaram
11. Rahul Pandey
12. Jani Gautam
The team will be coached by Sanjay Chavan and managed by Anil Mohite.