Tarod Club became the champion in district level Kabaddi tournament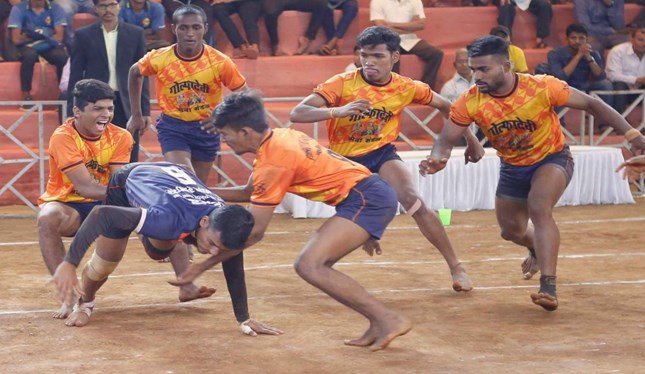 A District Level Kabaddi tournament commenced at Amjhera, Dhar, Madhya Pradesh. 8 teams such as Rawat Club Gandhwani, Decent Club Rajgarh, Junapani Club, Lokesh Club Rajpura, Amjhera Club, Thana Ground, Tada Club, Tarod Club participated in the tournament.
The Tarod Club team won the title here as they beat Rawat Gandhwani team. Decent club team placed at third position. The winning team was given a cash award of Rs. 11,000. The first and second runner up team received a cash award of Rs. 7,000 & 5,000 respectively.
MLA Pratap Grewal, Chief guest Manoj Singh Gautam, Satyanarayan Darro, SK Dixit, VK Gupta, Mohan Mukati, Rakesh Pehelwan, Dhirendra Raghuwanshi, Rakesh, Ravi Barod, Raghunath Chouhan were present at the prize distribution ceremony.