Mauritius successfully organizes Kabaddi Championship at the Cote D'Or Stadium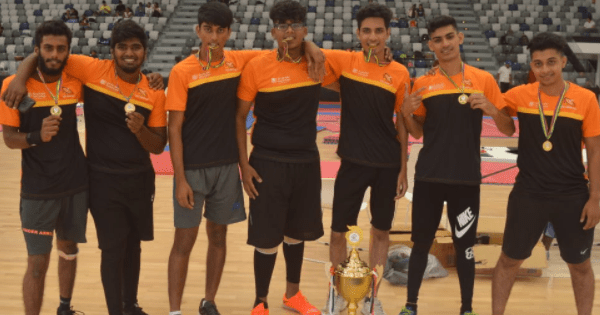 Triolet kabaddi club under the aegis of Mauritius Kabaddi Federation organized a sub-junior & junior Kabaddi Championship 2021 at Cote D'Or stadium on Saturday 30th January 2021 from 10 am to 4 pm. Eight sub junior and 12 junior teams participated boys and girls altogether.
Some 150 + players electrified Cote D'Or stadium with their fierce performance
and after six hours of cut-throat competition, the championship had finally revealed its winners: Superstars in sub junior girls, Master Boys in Sub junior boys, Avengers in Junior girls and Black Catalysts in Junior boys under the pounding applause of the spectators.
The runner ups who did not give an easy fight to the winners were: Challengers in sub junior girls, Ghost riders in sub junior boys, Momento Mori in junior girls and Naruto in junior boys. All matches went live on the Facebook page & YouTube channel of the federation along with International Platforms such as Sportrecs.com, which restreamed live broadcasting of the event on different channels of Kabaddi Adda, Kabaddi 360 and Khel Kabaddi.
Live engagement of the event crossed 6000 in Mauritius itself, which is very impressive and positive statistic for any sport in Mauritius.
Organizations and corporates such as National Social Inclusion Foundation, Mauritius Sports Council, Ministry of Youth Empowerment, Sports & Recreation, Ministry of Education, Tertiary Education, Science & Technology, Life Insurance Corporation of India, Indian Oil (Mauritius) Ltd., Ajanta Pharma (Mauritius) Ltd., Suhana Spices, Bank of Baroda who have been supporting the noble cause of promoting sports such as Kabaddi for the benefits of the Mauritian community, seemed very happy with the progress among junior and sub-junior kids in developing sports culture among them.