Railways stamp their authority by winning third title in a row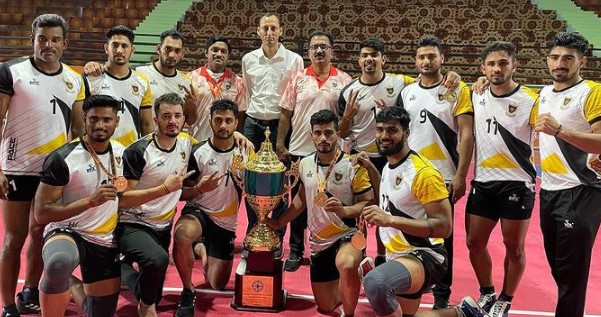 The 68th National Kabaddi Championship which started in Ayodhya, Uttar Pradesh for the last four days ended today. Indian Railways defeated Services by 44-23 to clinch the title. This is the third consecutive national championship of Railways. Along with this victory, Railways conveyed the message that we are still the Daddy of the Indian Kabaddi.
Railways had entered the final by defeating Rajasthan 45-30 in the semi-finals. On the other hand, Services defeated Maharashtra 40-38 in a very close match to enter the final. In the final match, the services team was expected to give a good fight, even though the railways were heavyweights. However, the Railway team made the match one-sided and won the match 44-23.
Pawan Sehrawat from Railways scored 18 points and played an important role in the team's victory. He was well supported by Ravinder Pahal with 6 tackle points. Naveen Kumar Goyat from Army scored 9 points. The final match between Railways and Army has been played in the last three years. Railways have won all the three matches.