PKL Season 8 Auction Series: Will Patna Pirates miss their 'King' going into this Season?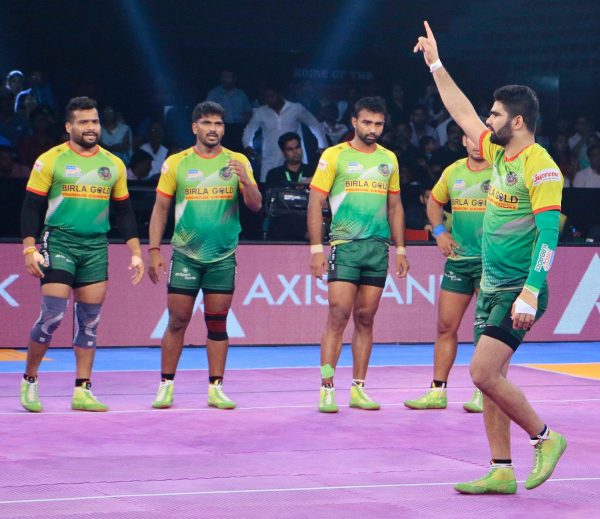 – Saiprasad Kagne
Patna Pirates, 3 time champions of PKL 3, 4 and 5 were unable to make it to the playoffs in last 2 seasons. After, the huge part way with the record breaker Pardeep Narwal they tried their best to get the squad they wanted in this auction.
In this article, we will have a look at their auction buys in each department i.e. Raiders , Defenders and All-rounders through an analysis.
In the raiding department, they bought a total of 5 players into their squad of which Sachin ( INR 84 lakhs) and Prashant Kumar Rai (INR 55 lakhs) will likely be their frontline raiders and will have the responsibility to fulfill Pardeep Narwal's role for the team. Along with Jang Kun Lee (INR 20.50 lakhs) and Monu Goyat ( INR 20 lakhs) will play their 2nd and 3rd raiding options. As they have Monu as elite retained player he will definitely play a vital role in the progress of the team.
On the other hand, Mohit, Rajveersinh Chavan and Guman Singh will again can be very beneficial for the team if given enough opportunities to prove themselves. Although their raiding department looks quite stable but in the defense and allrounders department they lacked a lot in terms of quality and experienced players. As a result, apart from raiding department other departments have to over perform in order to reach playoffs and probably win the title as well.
They had bought 4 players in their defense department at nearly base price except Sunil (INR 31.50 lakhs). Along with only Neeraj Kumar as elite retained player in the team, the defense department already seems like weakest department as compared to other teams. Sunil and Neeraj will again have to prove themselves as they did last season for their respective sides.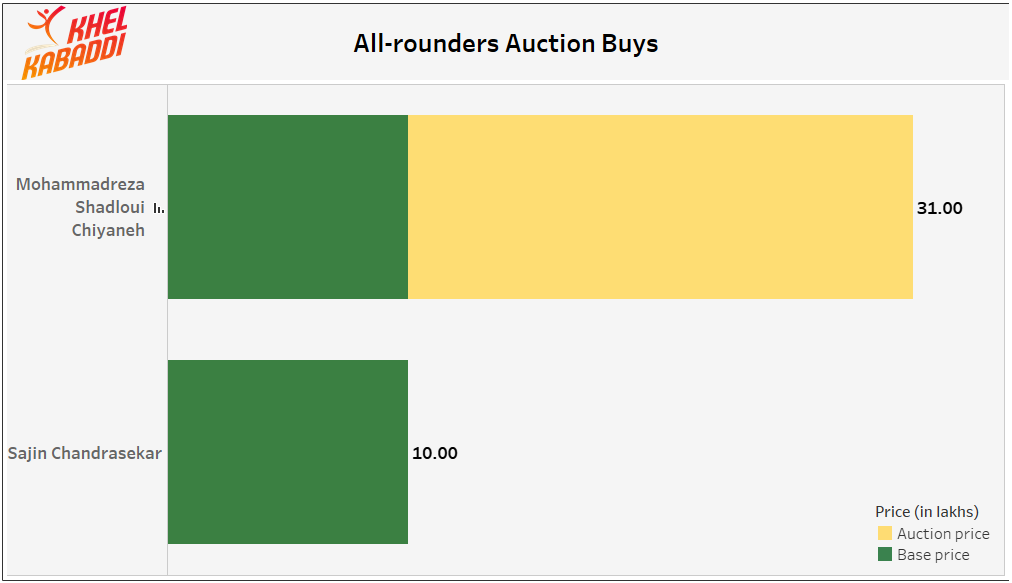 The allrounders department only consists of 2 players i.e. Sajin and Sahil as youngsters coming into the team. Mohammadreza Chiyaneh (INR 31 lakhs), an overseas allrounder is the only experienced player in this department. His ability to score points in raid and defense will surely give pirates an ray of hope to make their defense strong enough.