Asian Games 2018- Indian women defeat Thailand 33-23 to win their second consecutive match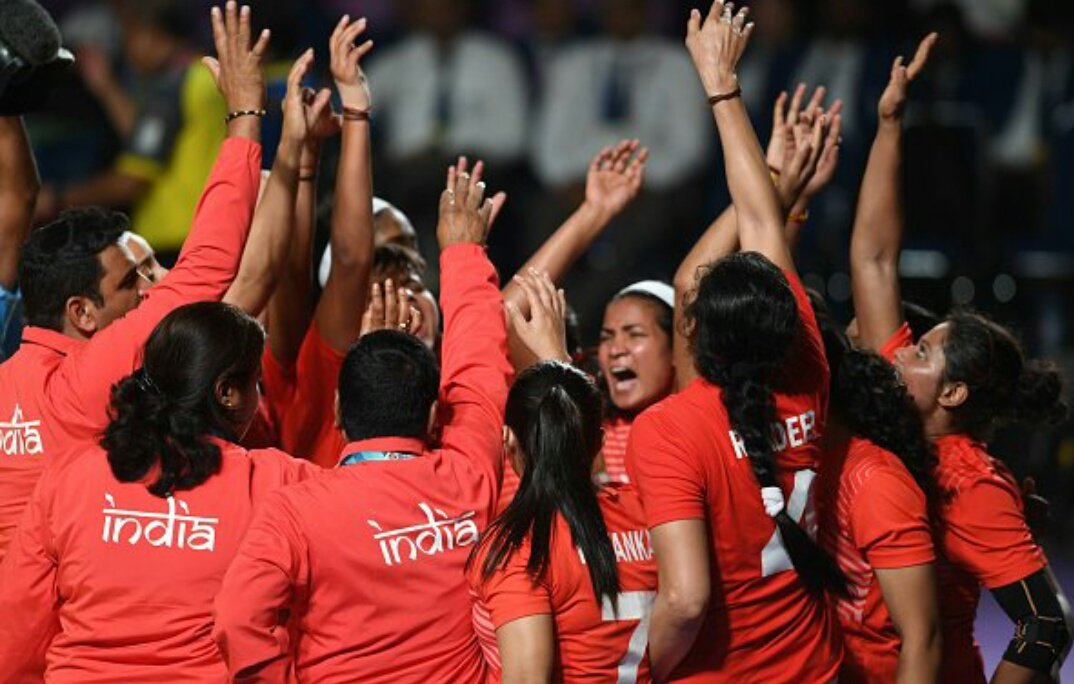 The two times Asian Games gold medal winning Indian team registered their second win at the ongoing 2018 Asian Games, beating Thailand 33-22.
Led-by raider Payal Chowdhary, the team was strong in attack. But was unable to increase the lead due to avoidable mistakes from the defense. As a result, the first half ended with the score of 12-10.
As the second half got started India's Randeep Kaur Khehra scored two super raids. Then after the Indians were scoring points continuously. In between this, Thailand women's team did two super tackles.
But captain Payal Chowdhary, Randeep Kaur Khehra, Sonali Shingte and Ritu Negi showed their heroics. And team bounced back stronger to win their second match 33-23.
Tomorrow women's team will play two matches. They will be up against Sri Lanka and Indonesia at 7.30 am and 10.50 am respectively.