Rana Pratap, Rajmata Jijau move to next round at Pune Mayor Trophy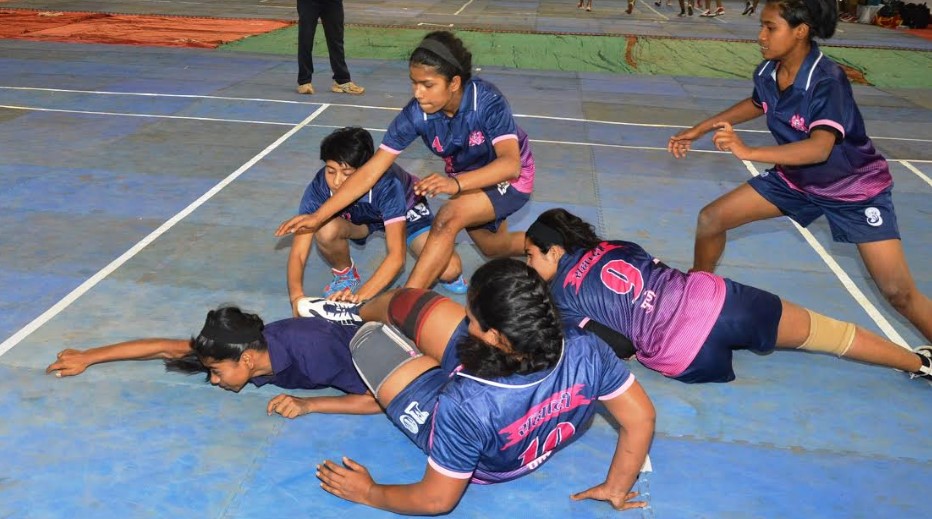 Kabaddi event of Pune Mayor Trophy is being held at Symbiosis Ground. On the second day, Badami Haud won over Maharashtra Rahatni 33-30 in the A group of men's section. In the second half, they were trailing 16-19. Both teams inflicted one all-out on each other.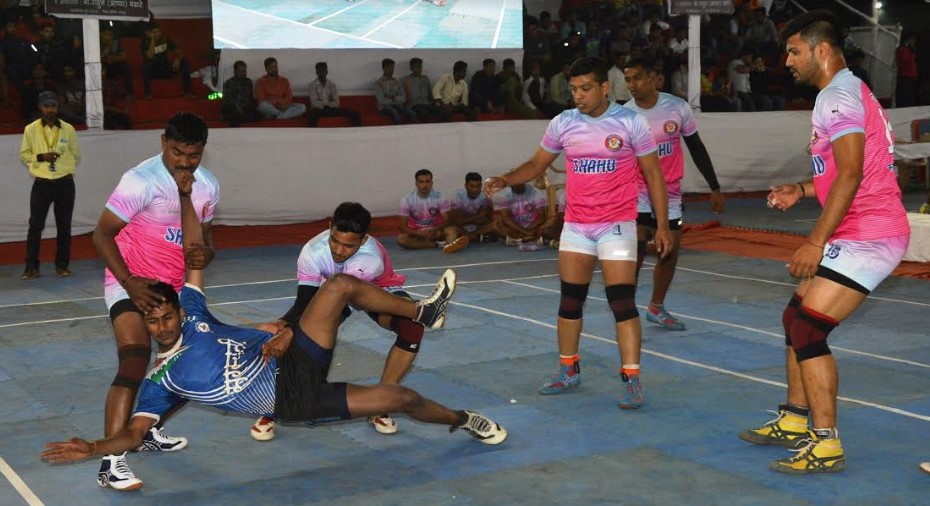 But after the first half, Badami Haud team went for an attacking game which led them victory. Aakash Disle was fabulous for them. Whereas Ganesh Therange and Akshay Nakhate of Maharashtra Rahatni tried their best. But could not succeed.
In the next match, Kolhapur's Shahu Sadoli team outperformed Saraswati team 32-17. from the beginning, Shahu Sadoli team had control over the match. They led the first half 19-10. Mahesh Magdum, Rajveer Chavan in offense and  Vivek Bhuite in defence performed well. From the losing side, Nishant Sitarkar and Atharva Thorwe fought well.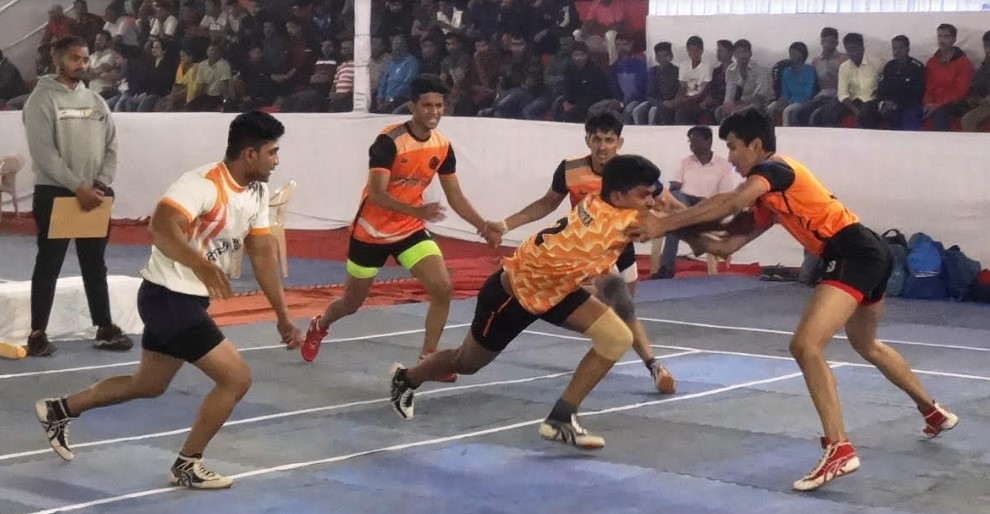 NTPC team from Nadurbar crushed Balaji Pratishthan 45-18. At the end of the first half, they had a lead 25-7. Shubham Barmathe's raids and Mohan Kachre's tackles helped NTPC to beat Balaji Prathisthan by a huge margin of 27 points. Balaji Pratishthan's Mayur Thakur's efforts went into vain.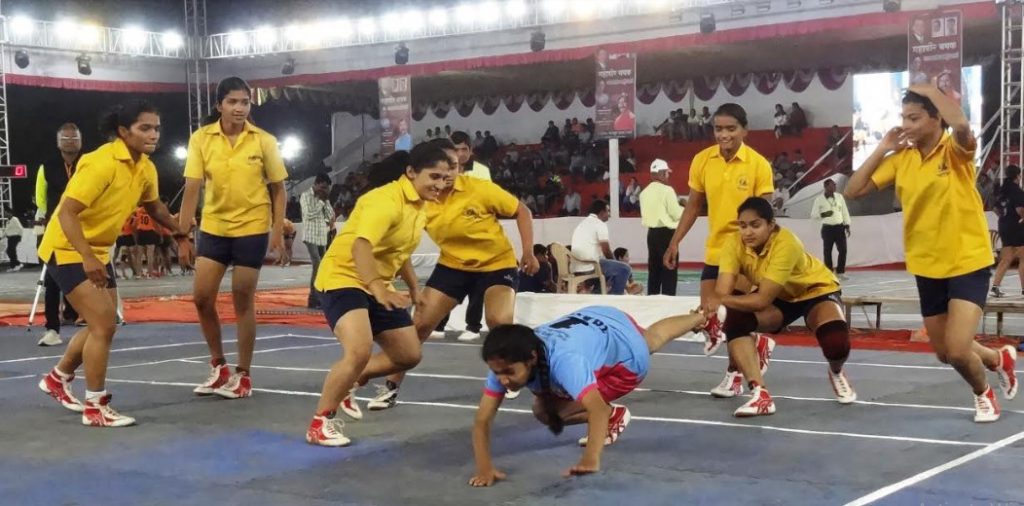 In the A group of girl's section, Rajmata Jijau team thrashed Sphurti team 53-2. They had full dominance on the game as they led the first half 29-1. Pallavi Jamdade, Rutuja Nigde raided well. Punam Tambe and Mansi Sawant defended the team very well.
MH Sports team defeated Sahyadri Pratishthan 48-21. They also had a lead 21-10. Ankita Mohol and Pratiksha Karhekar gave a splendid performance for MH Sports. Sayali Kachre was a lone warrior for Sahyadri Pratishthan.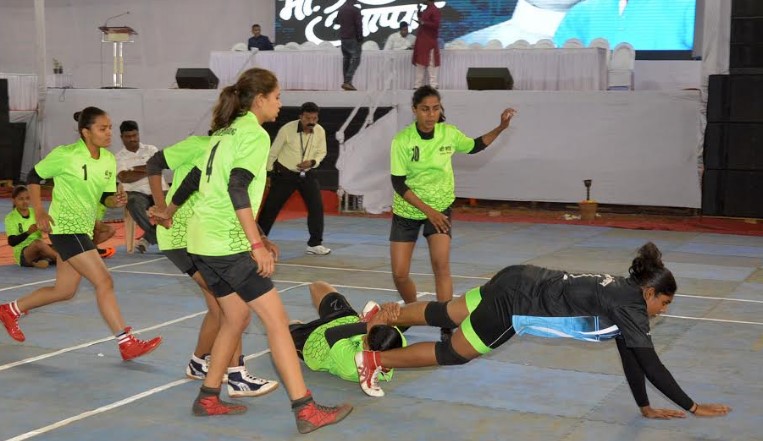 Men's Section Results :
1) Om Sai Chikhli 39 vs 29 Daspati Chiplun
2) Bandya Maruti Mumbai City 54 vs 19 Krida Prabodhini Nashik
3) Rana Pratap 46 vs 33 TBM Raigad
4) NTPC Nandurbar 45 vs 18 Sahyadri Pratishthan
Women's Section Results :
1) Jai Hanuman Bachni 33 vs 18 Shiv Om
2) Suvarnayug 45 vs 23 Dharmaveer Balewadi
3) Shri Sai Sports Nashik 45 vs 36 Wagheshwar Sports
4) Jagruti Pratishthan 30 vs 20 Swarajya Sangh Mumbai
5) Aniket Khed Ratnagiri 40 vs 18 Disha Pratishthan
6) Mahaeshdada Sports Foundation 48 vs 16 Rukmai Team Solapur