Titan's clash between India and Iran in semi-final 2 of Asian Games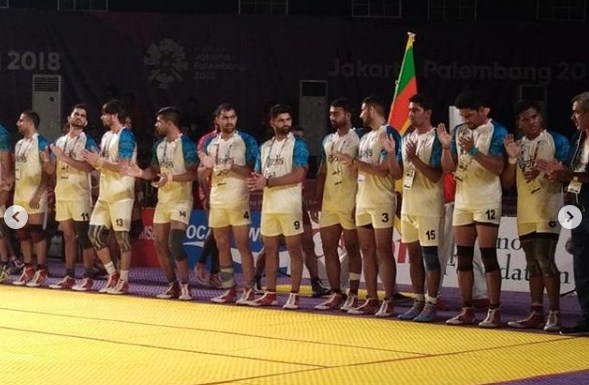 Two favorite teams for Gold medal of men's Kabaddi will take on each other to go into the finals. India and Iran will play semi-final 2 of Asian Games 2018. Before that, South Korea will be up against Pakistan in semi-final 1.
Earlier today, South Korea beat Sri Lanka 33-22 and Pakistan beat Nepal 38-22.
From the group A, South Korea and India went into the semis, whereas Iran and Pakistan qualified for the semis.
Korea topped group A and remained unbeatable whereas Pakistan from pool B, lost only to Iran and won 4 matches out of 5. There will an interesting semifinal match between these two teams.
The second semifinal will be played between India and Iran. Iran won all their group stage matches, while India lost to South Korea and won 3 matches out of 4. Kabaddi fans were expecting a final match between two of them but now only one of them will be in the finals. This match is not less than a 'final'. No doubt Kabaddi fans will get to see the best match of this Asian Games.
Semi-final Lineups in women's category:
Semi-final 1- South Korea (Winner of group A) vs Pakistan (Runner-up of group B) at 3.30 pm as per IST
Semi-final 2- Iran (Winner of group B) vs Iran (Runner-up of group A) at 4.30 pm as per IST